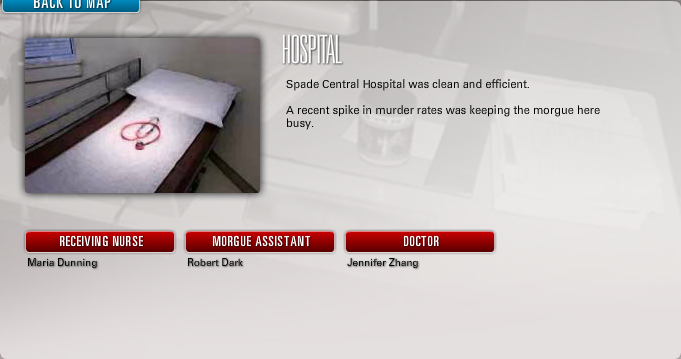 Only three people you can visit for blunt trauma.
Receiver Nurse
Edit
Maria Dunning works with people all day long and seems to know just for everybody. She can sale her merchandises in her shop but no items to be shown.
Morgue Assistant
Edit
Robert Dark worked by himself in a small poorly lit room. Robert saw the business end of some ugliest cases in town. It wasn't the flashiest work, but necessary if ever I wanted to get a line of the ready high paying mysteries. 
Robert has items available to sale are Panamania, Marple and Lab Coats (male and female) for such a high prize.
Jennifer Zhang is an expert of blunt trauma. Which she may give 3 star rated if proven that this is the murder weapon we found.
Related Case
Edit